"First Oil Ptg." Age 12, 1928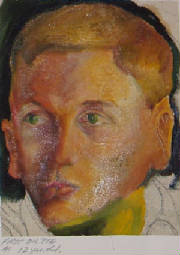 Discovering
This is the first known painting by Anthony Eterovich. His statement about this period: "At first I found the...outline. I caught the likeness of a 7th grade boy seated next to me - but soon I found greater interest in the inside activity of everything I could see!"
Context: In 1928, Charles Lindbergh is awarded the medal of honor, Amelia Earhart became the first woman to fly across the Atlantic, Herbert Hoover was elected President, and the Three Penny Opera by Bertolt Brecht and Kurt Weill opened in Berlin.
"Self Portrait 1933"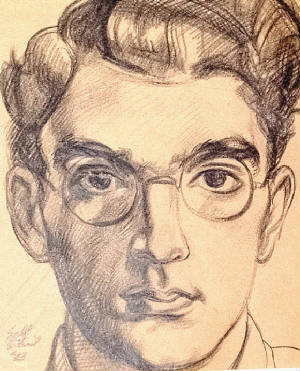 Early Family Portraits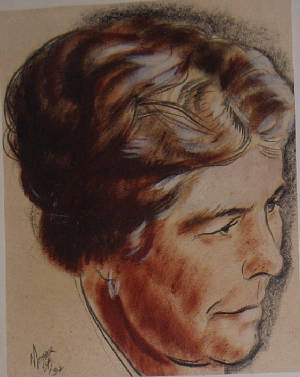 "Mother Et(erovich)" 1932
"Father, George Eterovich 1932"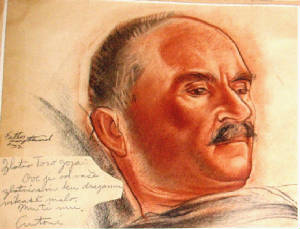 Sketched 4 years before Eterovich's father died. He had already been incapacitated by a stroke.